WITH CHEF GLENN LAURIE AND FAMILY
When summer arrives, pull the tables and chairs outside and get set for everyday alfresco dining. This year we want to give mealtimes the Mediterranean treatment, so we asked Melbourne-based chef Glenn Laurie for some inspiration. Here he shares a favourite family recipe that's absolutely bursting with the flavours of southern Italy. Scroll down for the full recipe.
6 x tomohawk lamb cutlets (or just regular are fine!)
250g dried borlotti beans soaked in water overnight - or 2 x small tins of good quality
1 bunch oregano
3 x cloves of garlic
2 x anchovies
juice of half a lemon
olive oil
salt flakes
large leaf rocket
1. Drain the borlotti and place in a saucepan and cover with water an add 2 of the garlic cloves and a stick of rosemary, bring so a simmer and cook till tender.


2. Once the beans are cooked drain off half the water season with salt and pepper and cover with olive oil.

3. To make the salmoriglio crush 1 small clove of garlic with a pinch of salt in a mortar and pestle then add the anchovies and oregano & make a smooth paste now add a squeeze of lemon and some olive oil and give it a stir to combine.

4. Get your bbq, grill or pan nice and hot. Season the lamb with a little salt and oil then place on the grill and cook to your liking as it depends on how thick your cutlets have been cut.
5. Once cooked let them rest for a few minutes and dress the rocket with a pinch of salt, squeeze of lemon and a splash of olive oil.
6. Plate them up to your liking and finish with the salmoriglio.
Buon Appetitio!
Explore our new collection, Mediterranean Memories, inspired by the unforgettable Mediterranean, designed to make memories that last a lifetime.
REMEMBERING THE BYGONE DAYS OF THE GREEK-AUSTRALIAN CAFÉ CULTURE
Having grown up in the now virtually non-existent Greek Australian Cafe scene, Andrew Pippos set his debut novel, Lucky's, in this world of two halves. Here, he talks about his family-filled childhood, favorite Mediterranean foods and the family secret that will form the centre of his next book.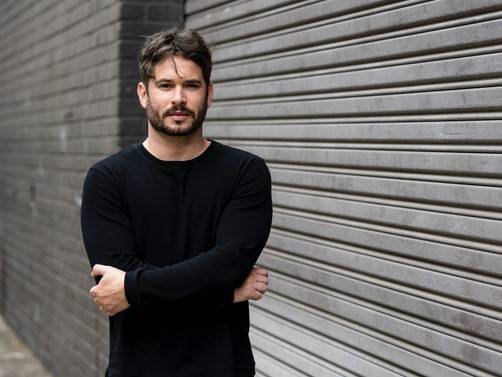 MEDITERRANEAN MEMORIES
AT HOME
Whether or not you've been to the Mediterranean, it's perfectly possible to create memories of this sun-drenched region in your own home. Read on to discover how to throw an alfresco event for friends and family, which will have everyone dreaming of their next escape to Italy, Greece or maybe Spain...