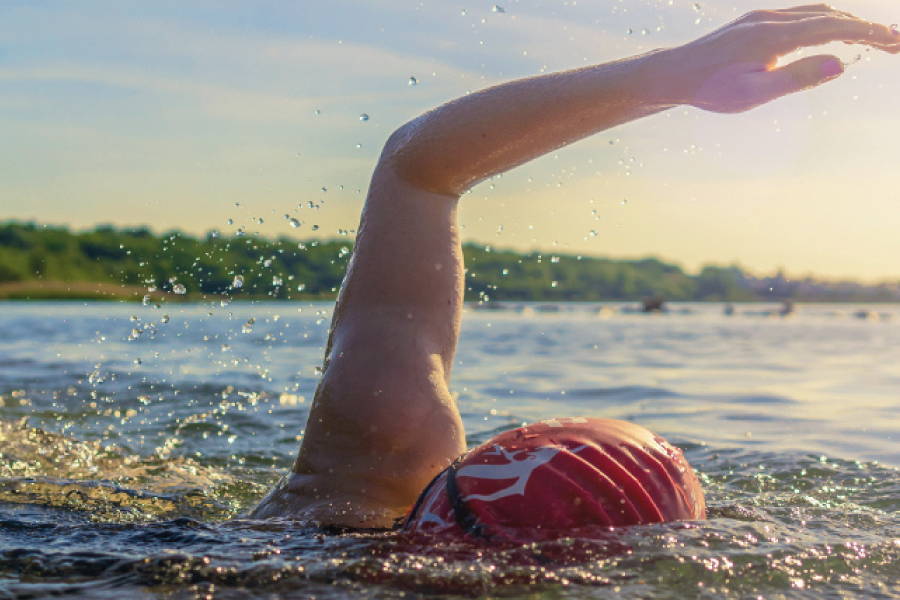 THE MAGICAL POWER OF
WILD SWIMMING
Wild swimming is enjoying a boom, as people discover how it can help connect them with nature and improve their mental wellbeing. Keen wild swimmer Joe Minihane, author of Floating, reveals why he can't get enough of the cold... 
Sliding into the cool embrace of a river on a summer's afternoon, a gentle breeze rustling through the branches of bankside trees and the whisper of birdsong high above, it's easy to see the appeal of wild swimming. 
The act of wild swimming - swimming outdoors in lakes, rivers, ponds and the sea - has seen a huge rise in popularity in recent years. The Outdoor Swimming Society had more than 100,000 members at the start of 2020. When it was formed by avid swimmer and author Kate Rew in 2006, there were 300 hardy souls who joined up. 
Wild swimming has become the subject of an array of books, from nature memoirs to feminist histories. And at a time when reconnecting with nature has hit the top of the news agenda, thanks to climate change and a global pandemic, it offers the perfect way to experience a unique, frog's eye view of the world.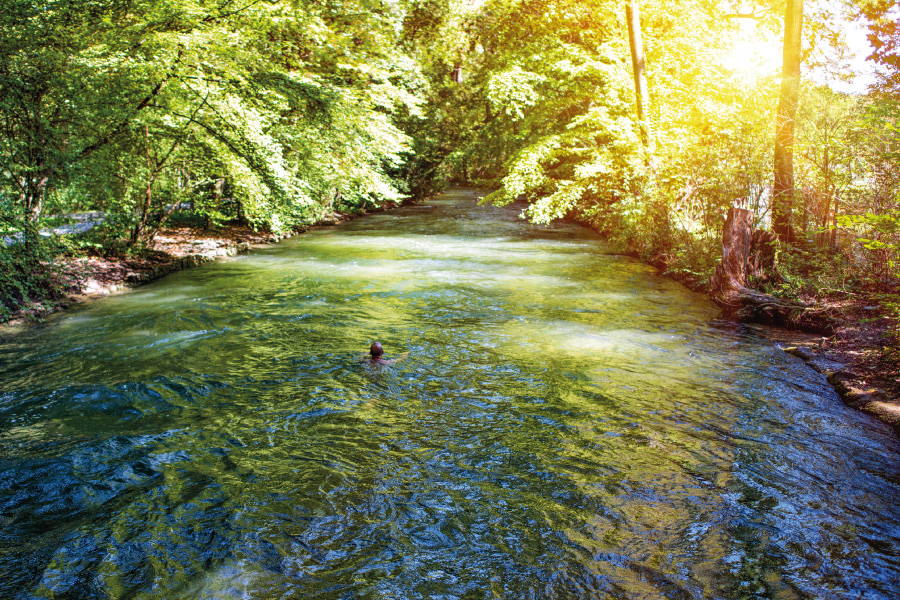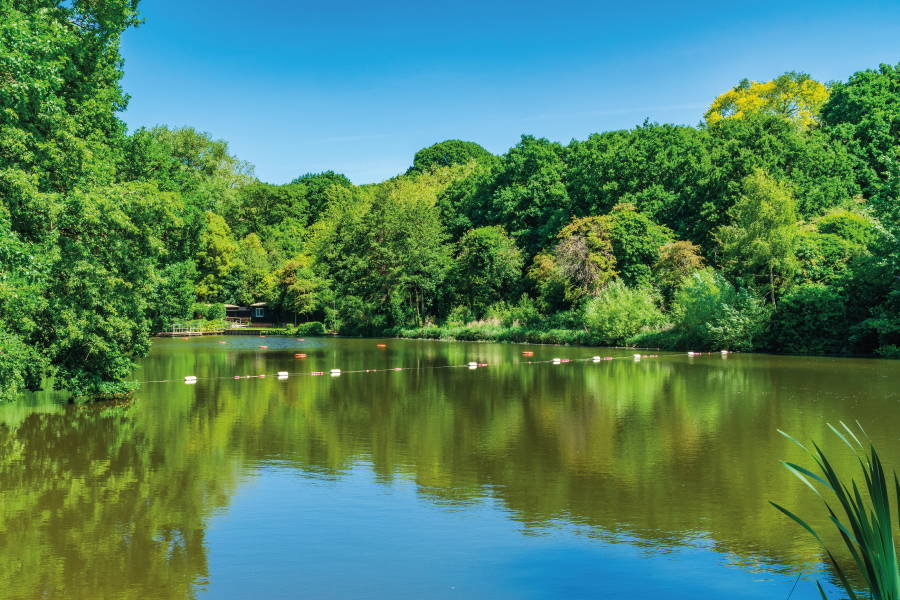 THE MANY BENEFITS OF OPEN WATER SWIMMING...
New research by the University of Portsmouth in the UK has also found that wild swimming and cold water immersion have anti–inflammatory properties, helping to ease mental health conditions including depression and anxiety. 
It is my experience of the latter that brought me to wild swimming, dipping regularly in the famous bathing ponds on London's Hampstead Heath. As the years have passed, I have travelled across the UK and Europe in search of the perfect place for a swim, from limestone plunge pools in the Yorkshire Dales to a reed–filtered pond in the suburbs of Antwerp. 
The chance to be closer to nature and gain a new perspective on the world, one where I'm part of nature as opposed to simply looking at it, while also slowing down my nervous system, is extremely powerful. It eases my worries and brings a sense of contentment and calm that I personally find hard to achieve when on dry land.
 As the evidence of its curative and restorative properties mounts, the surge of interest in wild swimming is hard to escape. Head to any body of water on a hot day and you're bound to encounter swimmers who prefer slipping into rivers rather than ploughing out laps at the local pool.
PICK UP A GUIDE BOOK AND JUMP IN
Picking the right place to go wild swimming doesn't have to be challenging – in fact it's all part of the adventure. For those starting out, guidebooks are a great place to start - Wild Swimming Australia offers fantastic resources for quick dips close to the city and splash abouts in the Outback. Crowdsourced maps are also available online, detailing swims all over the globe. 
For those looking to find their own special place for a dip, it's smart to assess conditions of any river, lake or bay before jumping in. Choose locations where the river, lake or seabed slides gently into the water, avoid places with strong currents and keep an eye out for submerged objects. 
Then it's simply a case of getting yourself into the right frame of mind to brave the cold and feel the power of the water as you drop your shoulders beneath the surface and start swimming.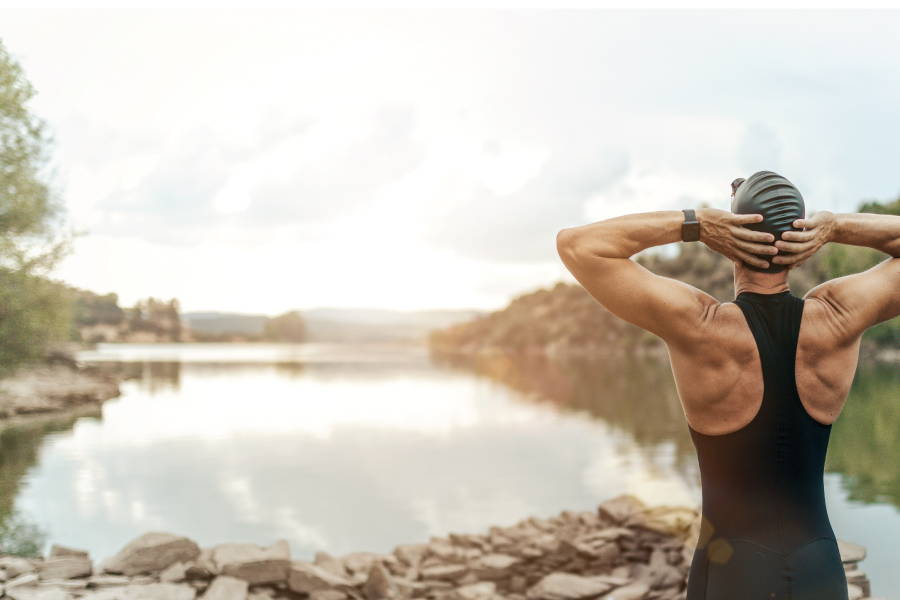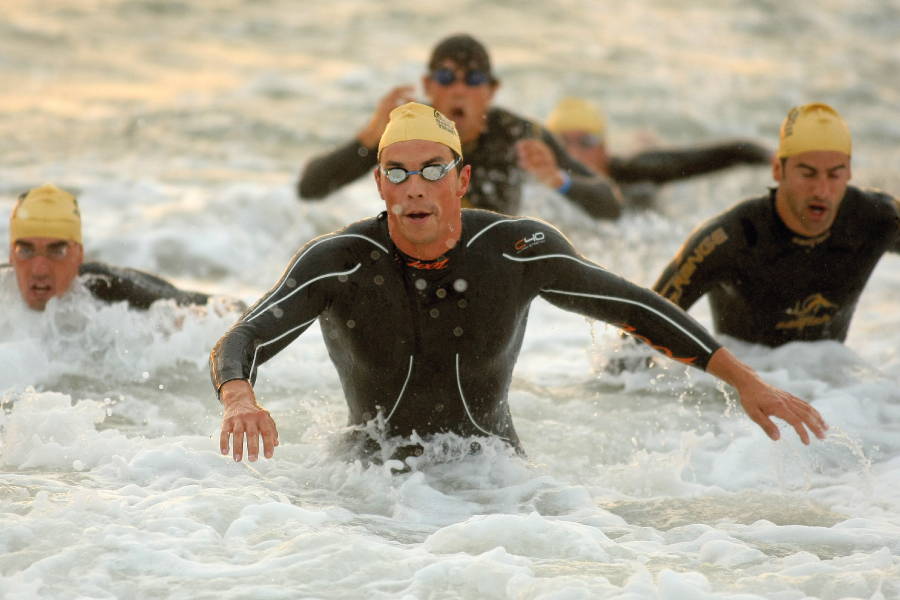 REMEMBER: SAFETY COMES FIRST
The joy of wild swimming is that you don't need to splash out on expensive equipment either. A simple bathing suit will do the trick, although those who really feel the cold or want to swim longer distances might want to opt for a wetsuit. 
A pair of neoprene shoes, similar to those worn by surfers, can come in handy when entering water where rocks and stones are abundant, but they're not essential. Likewise, gloves and a hat can also come in handy, but only for those who want to go wild swimming as the weather cools off and the nights draw in.
While splashing out on kit isn't necessary, understanding the risks of wild swimming and ensuring you take care of your personal safety is paramount. You should always go wild swimming with others. Ideally, your group should include an experienced wild swimmer who understands the conditions and is able to assess risks. 
As well as providing safety in numbers, the social aspect of taking a dip in a river or lake together makes wild swimming even more fun. Not only will friends be able to keep an eye out for you, they'll also give you the much needed impetus to brave the cold and get in in the first place. 
BRAVING THE COLD - AND KNOWING WHEN TO QUIT
The cold is an inescapable part of the wild swimming experience – the endorphin rush you get after immersing yourself in cold water is powerful and addictive and a key reason why so many people have become such big fans of jumping into open water. 
But that's not to say it's easy to get in, or that you should feel forced to do so. If it feels too cold, get out. There are no medals for staying in longer than your friends and even if you only enjoy a quick dunk the benefits for your mood and mental wellbeing are every bit as strong as if you stay in for a while. 
However, you'll find that the more you do it, the more your body will acclimatise to the cold, meaning you'll be able to swim for longer. This process can take time – despite being a committed wild swimmer for more than a decade there are still occasions where my body decides it doesn't fancy being in the water for more than a few minutes. 
I've learned to listen to it and swim back to shore and the warm embrace of my towel whenever this happens. On colder days, I make sure to have a flask of sweet coffee to hand, all the better for warming up quickly.
Armed with some basic safety knowledge and a swimsuit, you'll find that once you start wild swimming, you won't want to stop. The urge to explore and discover new places and see nature from a new angle, not to mention the tangible benefits for your mental health, mean that this is a hobby that will quickly become a lifetime obsession.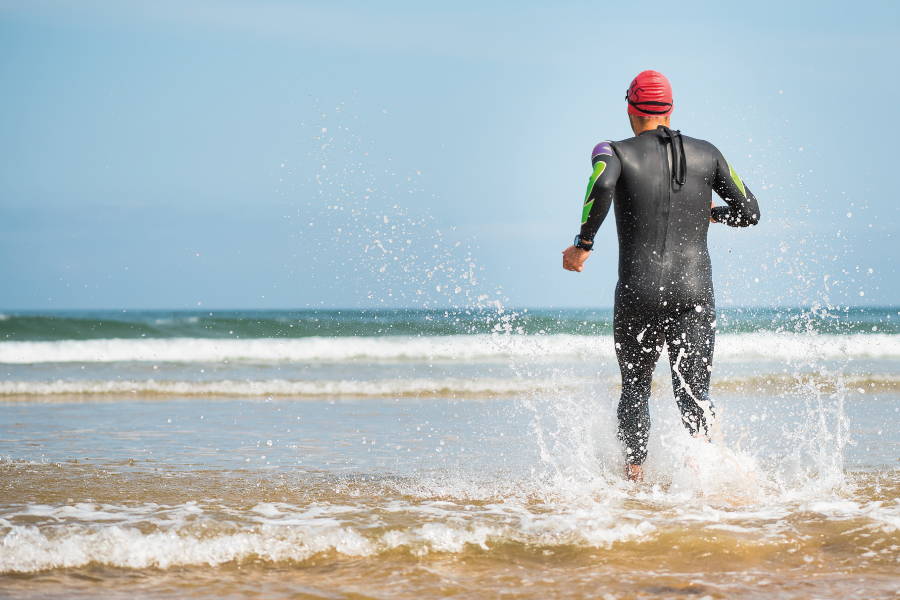 12 OF THE BEST
WILD SWIMMING SPOTS
Whether you like sheltered lagoons, sea filled lidos or remote rivers, there's a wild swimming spot out there for you. We asked four experienced open water swimmers from around the world to pick their favourites.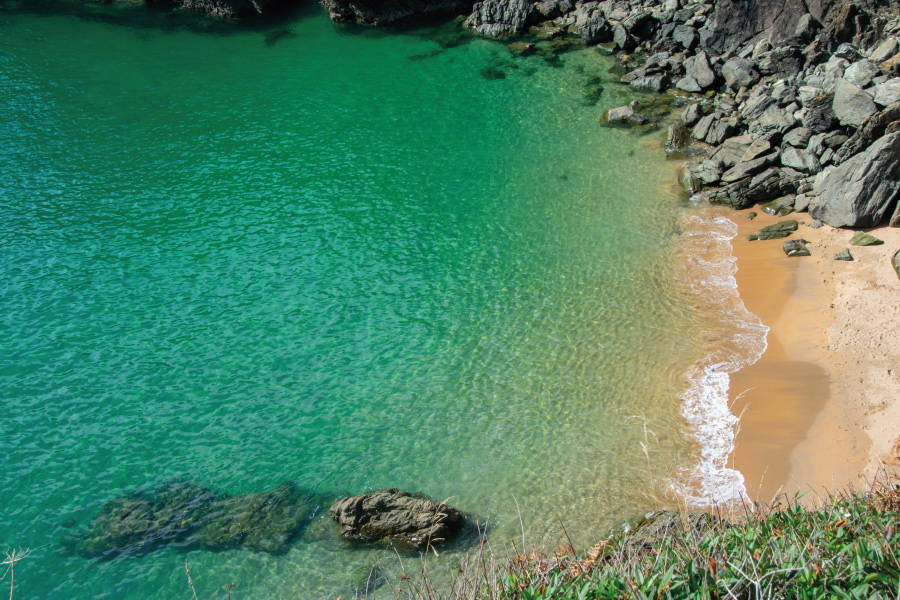 SIDE BY SIDE:
LUKE & PETER
When 47-year-old Luke Richards, from Melbourne, started wild swimming, he discovered a metaphor for recovery. After years of addiction, pain and attempted suicide, the ocean offered connection, wonder and more life than he imagined possible - including a friend, Peter, who's own life he would go on to save.